Tower Garden
pH Lower Kit
Used to lower the pH of your water
The pH is one of the most important parts of a Tower Garden health. At any given time, pH level of the water in your Tower Garden should be between 5.5-7.0. When the pH level is 7.5 or above, the pH- should be used to lower it.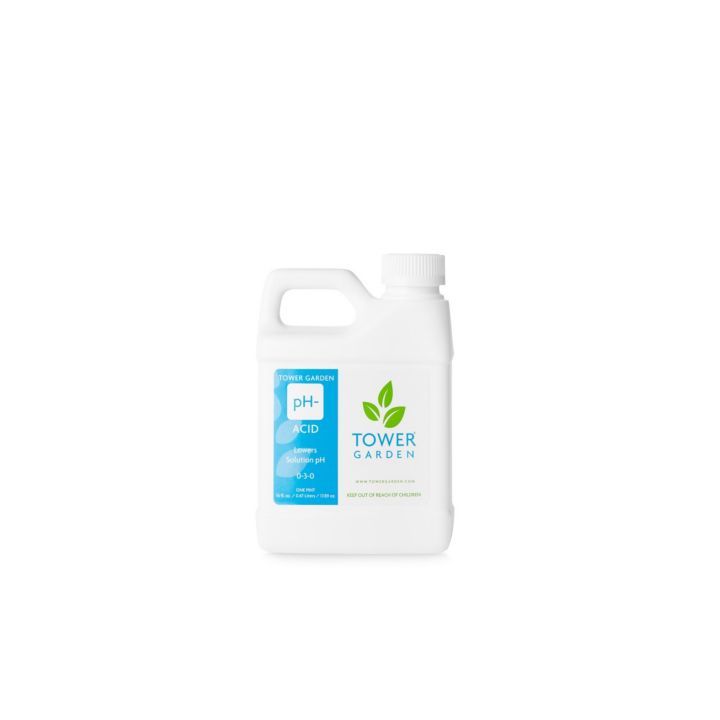 Product Summary
Ensuring proper balance of your Tower Garden nutrient solution is simple! This Kit is for those who use more of the pH- and need a refill! It contains 2 pints of pH- to lower the pH in your Tower Garden.

Please contact Customer Experience with any questions about your order.
What's Included
We offer dedicated customer support and comprehensive growing resources to help at every stage of your Tower Garden experience.

Warranty
No warranty applicable for this product.
Have questions about the warranty? Send us a message.
You can see the full warranty list here.
Shipping
Shipping is included.
If you are located in Nunavut, Northwest Territories, Yukon and remote locations within Canada, additional shipping charges may apply. You will be contacted by a Juice Plus+ Team Member if those shipping charges apply to your order.
Please note that we cannot ship Tower Garden products to PO Boxes.